Notes from the Garden

Carlee McCollum, Head Gardener
Joined the Team: September 2012
Day-to-day activities: 
I spend the majority of my day working in beautiful outdoor offices, aka gardens, all around the general metro area.  I am surrounded all day by Mother Nature and get to help the gardens look their best every season of the year.
Garden guru from: 
I'm originally from Omaha in the Field Club area, but we moved to Plattsmouth in 1995 and have pretty much been there ever since.
Favorite plant and why? 
There has always been a special place in my heart for Lilacs, because of the wonderful smell of course.
Where did you get your green thumb?
I got my green thumb from my entire family. My Mom is out planting flowers all the time and has since I can remember. My Grandpa Shorty ALWAYS had a vegetable garden and was so excited to get it in every year, he sometimes had to plant it twice because a late freeze would kill everything the first time.
What does the Purple Polo mean to you?
To me, the Purple Polo means I get to wear my favorite color every day to do a job that I love.
At home garden: 
Doesn't get as much attention as it should.
Most memorable outdoor experience: 
I can't say that I only have one…but camping has always been a big part of my summers since I was a little girl and it never gets old.
Favorite food: 
Cheeseburgers and spaghetti…not together though.
Hobbies: 
Camping, minibikes, gardening, baseball and puzzle games
Favorite TV Show: 
There's way too many to name just one…The Office, Friends, Roseanne, Modern Family, The Goldbergs, The Wonder Years, New Girl…I should probably just stop there.
Favorite Outdoor Activity:
CAMPING!
For or against garden gnomes?
I own some so, definitely for them.
Most important part of the garden: 
A sharp bed edge can really make things POP but it depends on the person really.
One thing you can't live without: 
I don't really want to admit this but, my phone.
Least favorite garden critter:
Snakes
Gotta-have-it-garden tool: 
Pruners, hands down
If you were a tree what tree would you be? 
Redbud, probably because of the purple spring color.
At work warm and fuzzies: 
I love it when we get back to the shop at the end of a rainy day or a really hot day or, any day when the weather is not favorable, and everyone is still going until everything is put away and done.  To see everyone work as a team even in not-so-great weather really makes you feel good.
Favorite gardening quote: 
"The flowers are still standing!" -Peter Venkman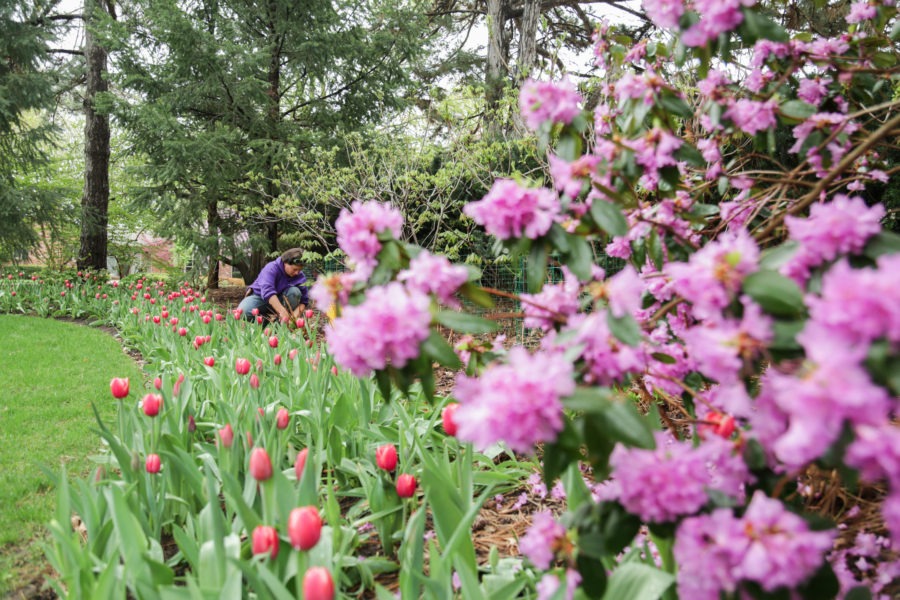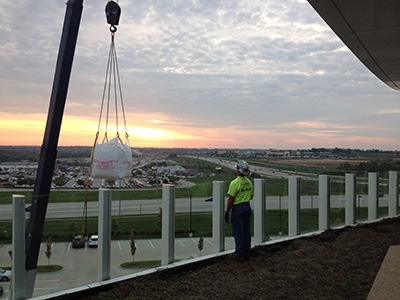 2 greenroofs 4 stories up 3,800 plants (8 different varieties) 13 tons of rock 8…
Read Note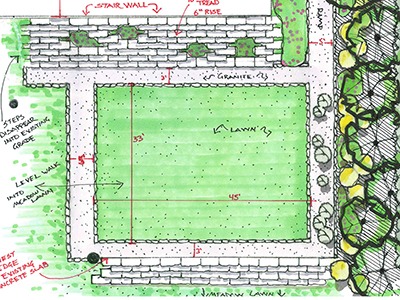 When you travel abroad it's almost a given that you'll bring a little bit of…
Read Note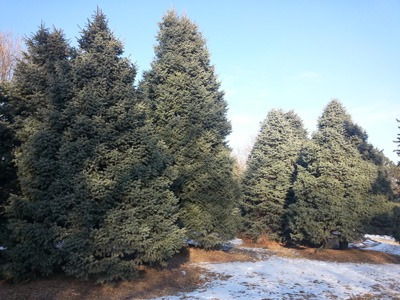 We continue the conversation on Conifers with this week's focus on Firs. The compelling reasons…
Read Note