Notes from the Garden

Alexander Boston, Install Crew Leader
Joined the Team: August 2015
Day-to-day activities: 
My team and I begin the day by loading up our truck with equipment and materials we need for the day. Then we go out to the property we're working on. We do everything from simple tree plantings to tear out, bed prepping, and planting. Our day ends by going back to the shop and unloading our trucks.
Where are you from?
Originally I'm from North Omaha, but I did go to high school in Onawa, a small town in Iowa.
Favorite plant and why?
Calamintha is probably my favorite plant because of its scent and its knack for attracting bees and butterflies!
Where did you get your green thumb?
From my Dad! His vegetable garden is his favorite part about summer!
What does the Purple Polo mean to you?
It means being the standard for quality and customer service in the landscaping industry.
At home garden:
I just moved to my new place, but I have a laundry list full of ideas!
Most memorable trip:
My favorite trip was definitely during the first weekend of my freshman year of college. We drove out to Chicago to support our soccer team play and had a crazy fun weekend.
Favorite food:
I am a huge fan of steak and mashed potatoes, but Italian food is always acceptable.
Hobbies:
I love music and going to concerts. I am a big sports fan too. I also enjoy Hulu and Netflix!
Favorite Outdoor Activity:
Having bonfires is by far my favorite thing to do outside.
Favorite part of a garden:
I love when natural stone is worked into a garden.
At work warm and fuzzies:
When a client walks out to see a finished project, or when I get to see someone's initial reaction to our work.
One thing you can't live without:
Music, even more specific, my Spotify subscription.
Least favorite garden critter:
It's a coin toss between spiders and snakes!
Gotta-have-it-garden tool:
Aside from the obvious shovel, I'd say having a pocket/utility knife is essential.
If you were a tree what tree would you be?
A White Oak. Tall, broad, super sturdy, without being too flashy like a redbud or magnolia.
Fictional Garden you'd like to visit: 
I want to see the gardens from Alice in Wonderland. It must be breathtaking.
Ideal way to spend a weekend?
Splitting time between watching football and hanging out in the backyard with a bonfire.
Favorite Book?
My favorite book is Animal Farm by George Orwell.
Favorite gardening quote:
"Never go to a doctor whose office plants have died." Erma Bombeck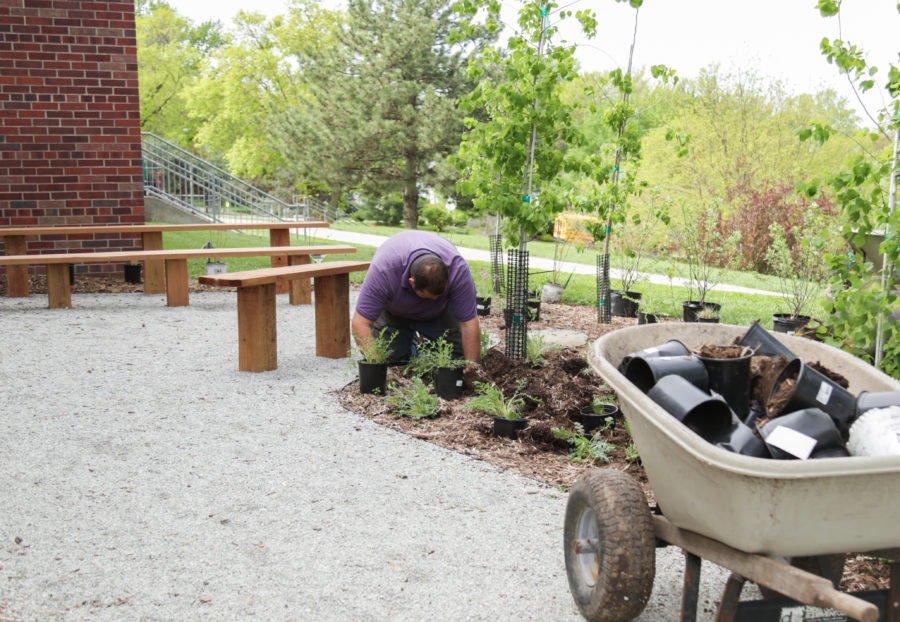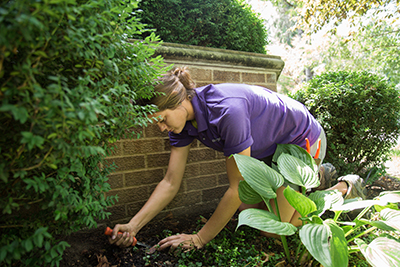 Nate Huse, Horticultural Designer I moved to a "big city", or at least what I…
Read Note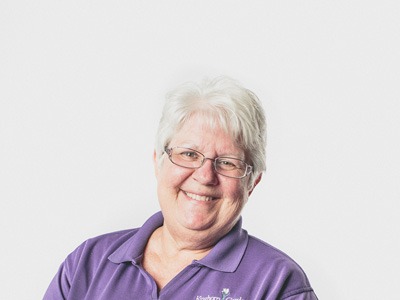 Carol Henle, Bookkeeper Joined the Team: September 2007 Day-to-day activities on the job: A little bit of…
Read Note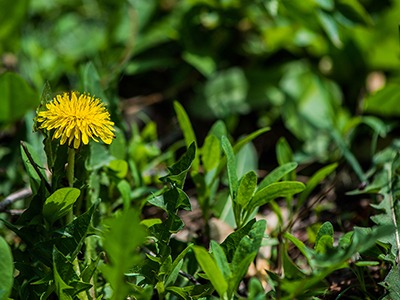 1. Over Mulching You think you're freshening up your garden for the season ahead but…
Read Note