Notes from the Garden

Nick Adams, Interim Head Gardener/ Seasonal Color Specialist
Joined the Team: March 2017
Day-to-day activities:
Depending on the day I'm leading a gardening crew helping customers and clients keep their landscapes looking beautiful; or I'm on the color team installing annuals, watering plants, and taking care of tropical houseplants at homes or businesses.
Where are you from?
Fremont, Nebraska
Where did you get your green thumb? 
If I knew I would tell you. I guess it all started when I worked for Hy-Vee and they needed help in the flower shop over Valentine's Day.
Garden Guru from:
BYU-Idaho
Favorite plant and why?
Monstera deliciosa, I enjoy the root system they develop. The aerial roots make for a good conversation starter.
What does the Purple Polo mean to you?
To me, the Purple Polos are true horticulturists. We know the plants, we know their care, and we know how to make beautiful gardens and landscapes.
At home garden:
You've heard of those crazy cat ladies, right? Well, I'm a crazy house plant man.
Most memorable trip:
I went to the Grand Canyon for a field trip, and on the way there we stayed in a terrible hotel. One classmate got stung by a scorpion in her bed and some of us got food poisoning…good times…good times.
Favorite food:
Pizza! But not gas station pizza.
Hobbies: 
I feel like I get asked this all the time. I suppose watching Japanese Anime.
Favorite Outdoor Activity: 
Paintball
Favorite part of a garden:
The pond, I feel like everyone should have a pond.
At work warm and fuzzies: 
Definitely when I'm done on a property. Once I've finished blowing off and I can see the amount of weeds/debris that I'm about to haul away.
Gotta-have-it-garden tool: 
Soil Knife. I've learned that it's good for more than just digging.
If you were a tree what tree would you be?
Eucalyptus deglupta, the Rainbow eucalyptus, it just seems like it would be something very unique. Also, the wood is prized.
Fictional Garden you'd like to visit:
The Shrubbery from Monty Python and the Holy Grail.
Ideal way to spend a weekend?
I would sleep in till 8 am (for whatever reason I always wake up about 5:30), eat a large breakfast consisting of eggs, bacon, toast, and juice, then most likely sit with my feet up.
Favorite book?
Ball Red Book Vol. 2
Favorite gardening quote:
"Annuals, live fast and die hard"-Ryan Brehm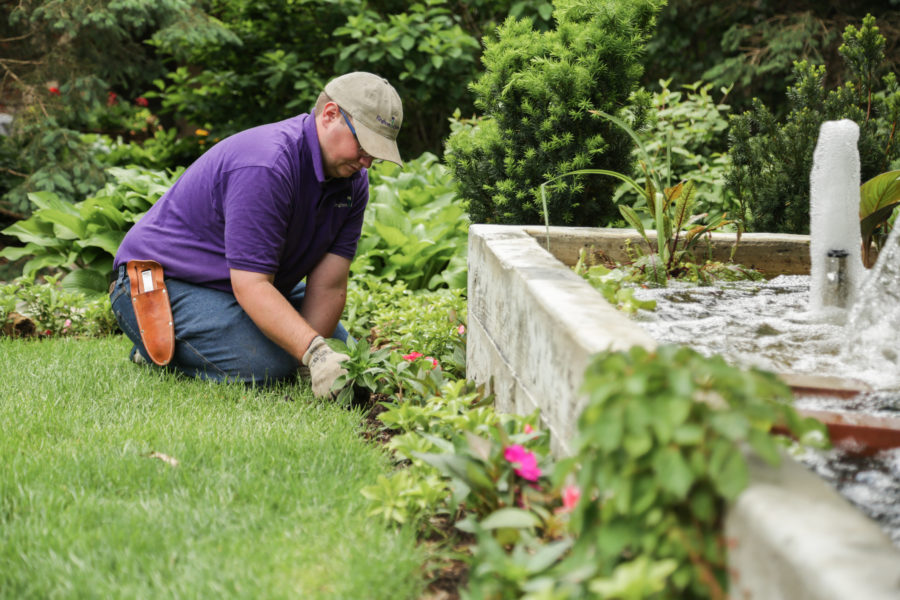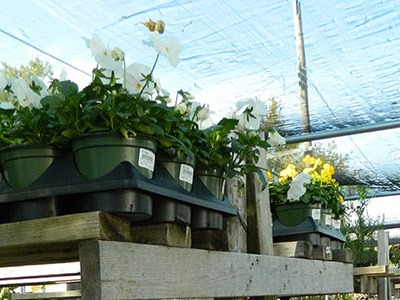 Don't you love shopping for new seasonal items when spring rolls around? Sometimes even stumbling…
Read Note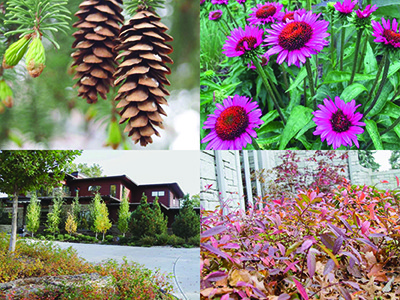 You can follow us to see more of our beautiful gardens and keep up with…
Read Note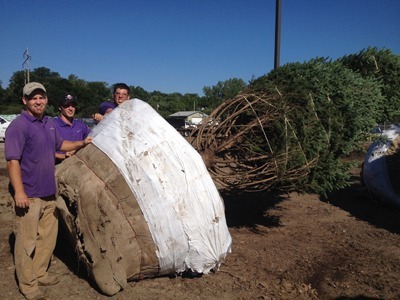 Remember that awesome barrier free landscape that just used to be a blog post and…
Read Note