Notes from the Garden

Pat Reilly, Landscape Installation Specialist
Joined the Team: May 2012
Day-to-day activities: Most of my workdays are spent planting trees, shrubs, and perennials. Less often, I can be found working on such things as retaining walls and dry creek beds.
Garden guru from: Most of what I know I learned firsthand from watching fellow purple polos Kiril Mavrov and Aaron Bryan. They were instrumental in my development as a horticulturist.
Favorite plant and why? It has to be a tie between Sorbaria sorbifolia (false spiraea) and Rhus typhina (staghorn sumac). I've always thought both species had a vaguely tropical look, even though they are native to temperate regions.
Where did you get your green thumb? My older brother used to work for Kinghorn Gardens and I sort of just followed his footsteps and ended up loving it. Besides, I got a degree in philosophy, and have no idea what to do with it.
At home garden: I currently live in a tiny apartment, but if I had property with which to garden, I've always wanted to trade in the turf for a colorful mix of native or adaptive trees, grasses, and perennials.
Most memorable outdoor experience: In 2015 I went on a road trip through eastern Turkey and had some of the most incredible mountain hikes of my life.
Favorite food: Black beans
Hobbies: A great deal of my free time is spent reading and playing music. Recently, I've been on a big Latin American literature kick.
Favorite TV Show: Black Books
If you were a tree what tree would you be? I might be a Tree of Heaven (Ailanthus altissima). Though its name makes it sound heavenly, Tree of Heaven is no angel.
Favorite Outdoor Activity: I try to walk whenever driving isn't totally necessary, and it's become one of my favorite pastimes.
For or against garden gnomes? That depends on whether they're conscious.
One thing you can't live without: This isn't an exciting answer, but I really can't be separated from my glasses. The world becomes a very low-resolution place without them.
Least favorite garden critter: bagworm
Gotta-have-it-garden tool: Square-point shovel
What does the Purple Polo mean to you? The purple polo means a level of professionalism that goes far beyond what customers might expect.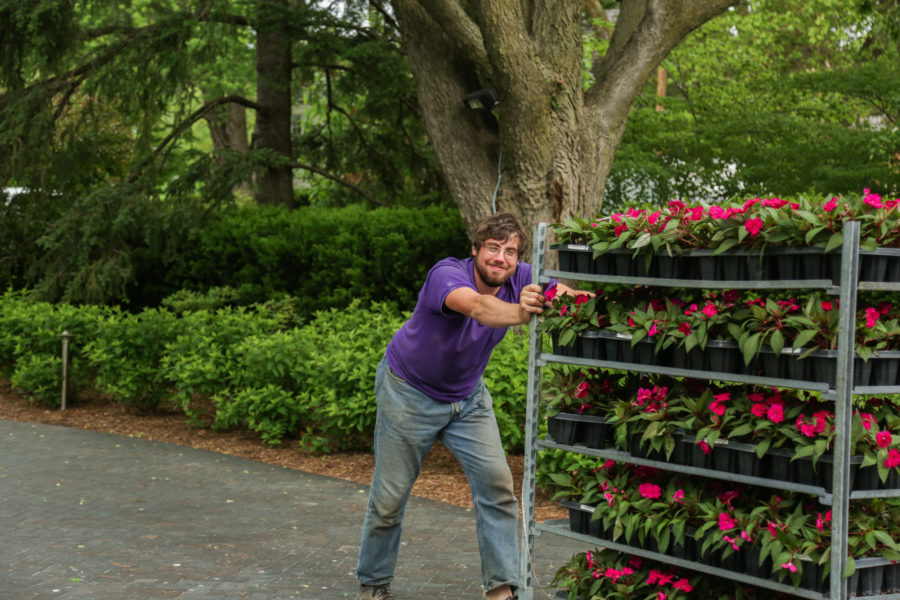 Wanna become a Purple Polo? Click on over to our Careers page to start the application process.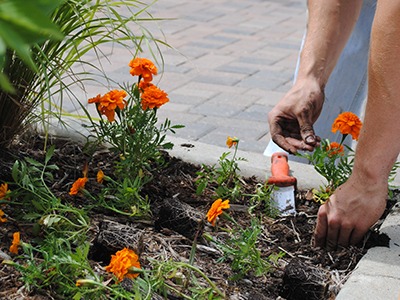 1. Over Mulching We're more engaged with the ritual rather than the reason. You think…
Read Note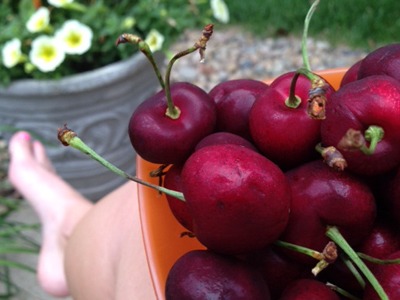 Did you grab a meal outside yesterday for International Picnic Day? Don't worry I forgot…
Read Note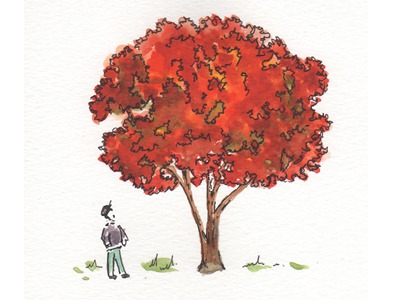 Our first Signature Tree of 2015 is an Acer ginnala 'Red November' or an Amur…
Read Note