Evaluation & Design
Color Coordination
Renovation & Installations
Garden Maintenance
Restorative Gardens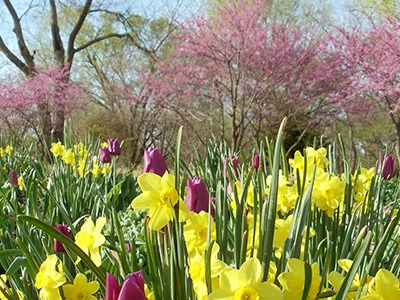 Evaluation and Design
We are firm believers that no two sites are the same, so why should your design look the same as the one down the street? Our team gathers information from you as well as the context of the site in order to create a unique space custom created for your property.
Color Coordination
Everyone enjoys bright splashes of color in the landscape. Our "Color Team" takes pride in using traditional and non-traditional material to create eye-catching displays that respond to our local climate. While annuals are an old favorite amongst color enthusiasts, we enjoy the challenge of matching them with corresponding foliage colors and textures of hardier material to create a more complete planting.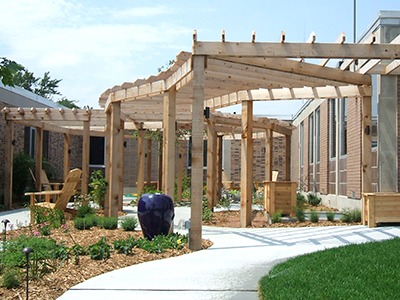 Renovation and Installations
As a company, we appreciate the art of landscape from the president of the company to the seasonal gardener. This is no different within our installation team. They take pride in creating "art in the garden," using plant material, stone, and other natural materials to paint the picture of a great outdoor space. It makes no difference whether it is an existing space needing a small renovation or an entirely new property in desperate need of a comfortable area to enjoy the outdoors, our team of craftsmen are ready to help!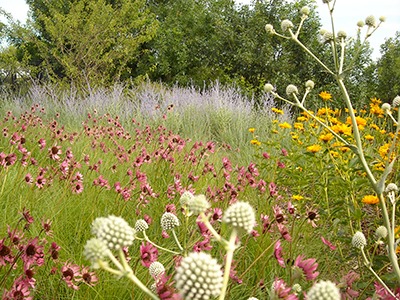 Garden Maintenance
Once spotted in the rolling prairies of ancient Nebraska, the ever elusive "No Maintenance" garden has yet to be captured. Until it is, there is our team of trained gardeners who are ready to assist in everything from weeding and deadheading to small garden enhancements. The goal of our gardeners is to give you back your weekends. Days once spent pulling bindweed from your garden can now be spent sipping lemonade on the patio or watching junior run through the sprinkler. Don't worry, though, we are still searching for the garden Sasquatch that is the "No Maintenance Garden!"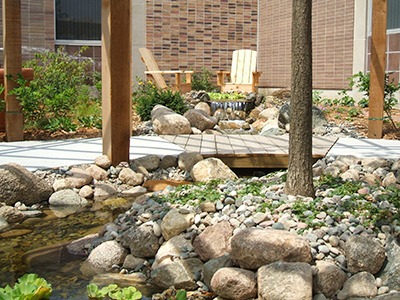 Restorative Gardens
Gardens can be a great escape from the stresses and demands of day-to-day life. The beauty of the garden in a restorative function is that it does not always have to be enjoyed from within the space. A peak out of a window into a relaxing scene of blooming Hydrangeas and stately Oaks can bring inner peace where none existed before. The calming influence of running a hand through the seed heads of Prairie Dropseed let's the mind wander to a place where simplicity is enjoyed. At Kinghorn Gardens, not only have we been creating these spaces for years, but we've been enjoying them as well.