Notes from the Garden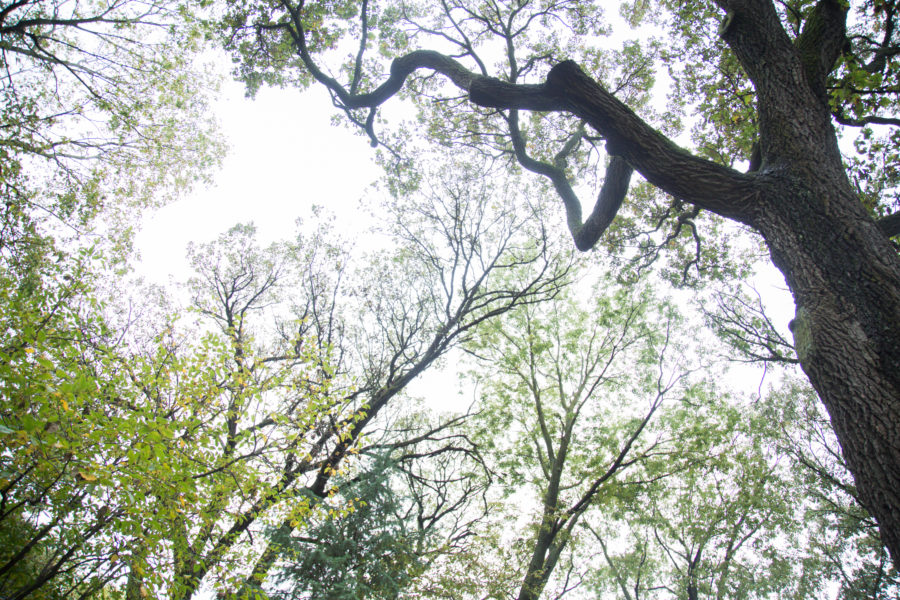 There is simply nothing more refreshing than walking through a woodland setting. Each season has distinctive moments of enchantment. The fresh greens of spring, respite from the summer sun, the flirtations of fall and the soft shadows of winter. All combine to make such an ecosystem so satisfying.
We have opportunities within certain sectors of our urban forest to take cues from nature and create remnants of such places within reach. This past spring we simply made a choice to no longer continue mulching a particular portion of a landscape. In turn, we encouraged our client to participate in bringing more plant life and interest to this space.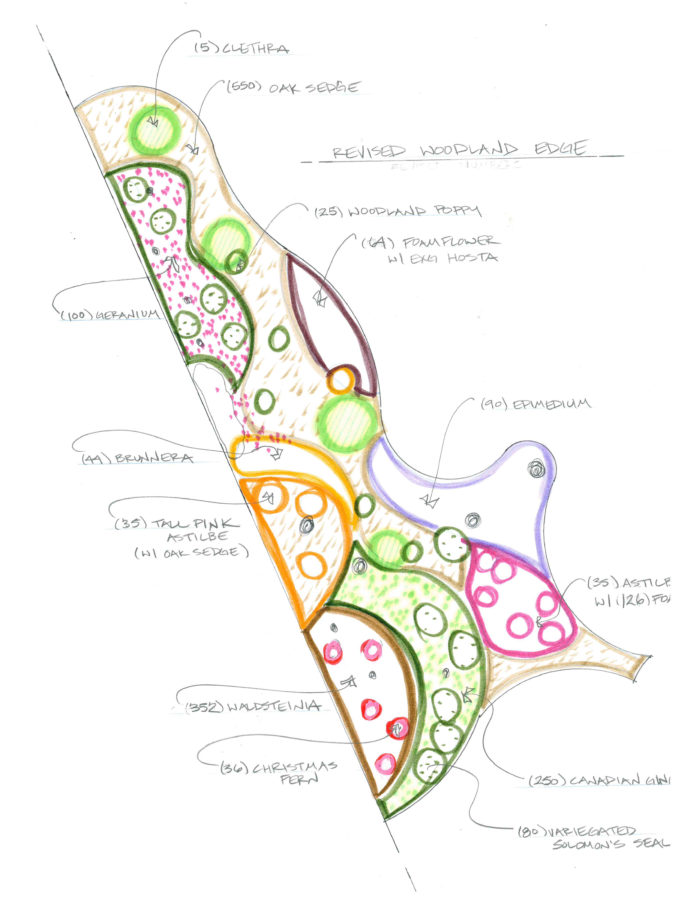 The area already had some structural interest from the collection of trees on site. Some tall and slender Bur Oak along with a Musclewood, some Pagoda Dogwoods and a few serviceberry. We introduced a few Clethra (or Summersweet) into the composition to strengthen the shrub layer and offer some midsummer flowers and fragrance. The next move was to establish some theme groupings of plants. Plants that are compatible with one another and respond favorably to the specific site conditions offered. For example, we have varying degrees of shade throughout the space. Toward the top of the design, we have a dependable window of light for the Bigroot Geranium to enjoy. While towards the bottom of the space the canopy cover is dense and moderately moist. This area represents the lowest portion of the gentle topography at hand. It is here that we bring together the Ferns, Astilbe, and Gingers to now nestle into their given homes.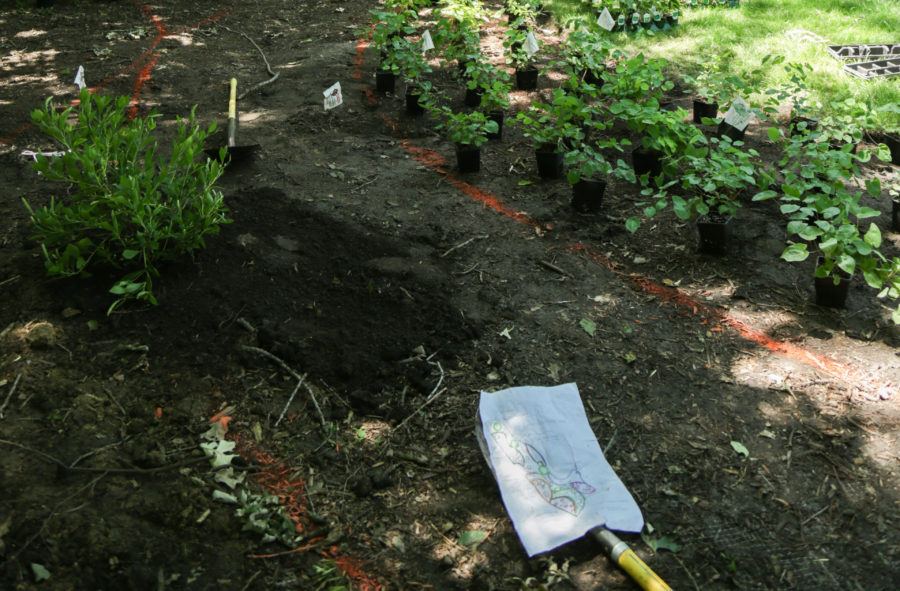 Epimedium, while a bit slow to establish, perform well with the root competition of the trees. They are able to tolerate the tree's quest for moisture and persevere as they carpet the soil with their distinctive foliage and flowers. We have an eyelash of Brunnera (Perennial Forget-Me-Not) we've intentionally pushed upslope. In this instance, the Brunnera demand the drainage be dependable since their establishment and success is reliant upon that consideration. We've discovered that such opportunities are there for the taking within most every setting. Drawing upon our experience with plants and being observant we are more able to cooperate with matching preference to planting. Such simple gestures can make all the difference in the collective outcome.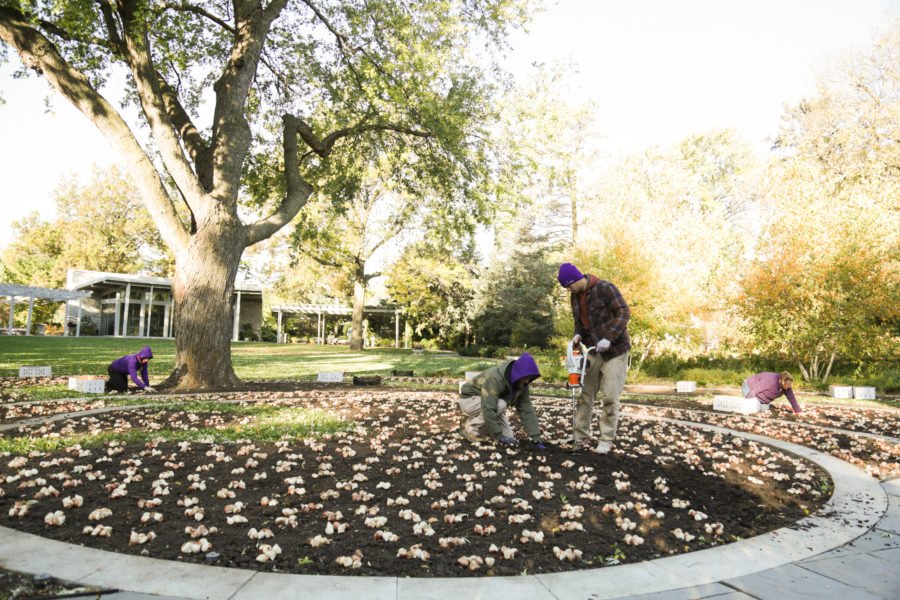 In a deliberate manner, the Waldestinia get tucked back into heavier shade to reduce its vigor a bit. We're asking it to be a favorable companion to the spotted groupings of fern. We are serious about not mulching, so we'll rely upon the Waldestinia (as well as other plants selected) to be "Living Mulch" now covering ground, shading soil and keeping unwanted competition at bay.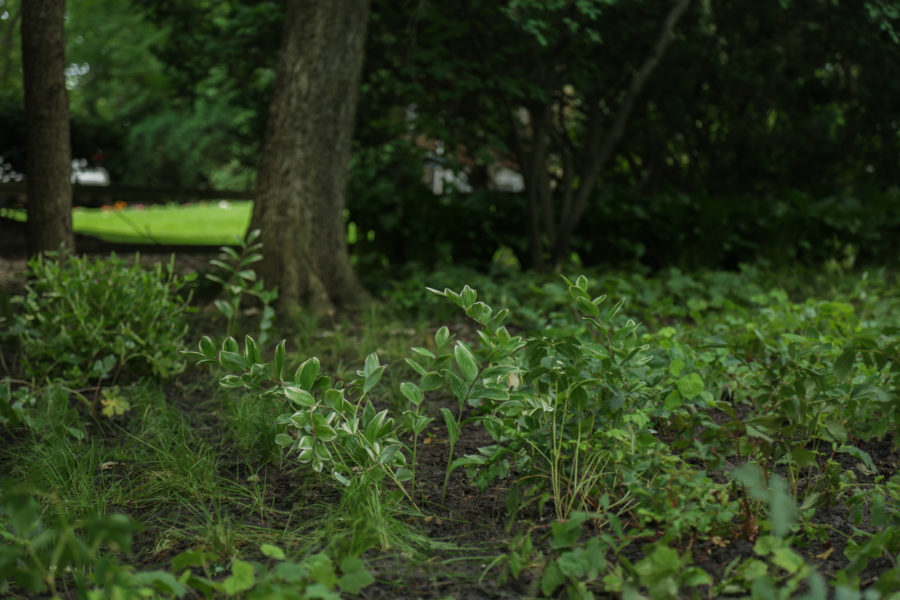 Within this long expanse of space, it seems important to pull a repeatable, visual element into the planting. One that can interact from top to bottom and offer some rhythm and visual familiarity to the stretch. For these reasons we've clustered the Variegated Solomon's Seal throughout. Allowing their nodding stems to fulfill those objectives and their colonizing roots to "fight it out" in a competitive manner with other rhizomatous selections.
A small brushstroke of yellow comes in the form of Woodland Poppy. Some may consider this plant to be too aggressive, but the true, yellow flower is a delight and it certainly can be managed to stay put. The oak-leaf like texture of the foliage is also appealing. Since we are still part of the wild weather swings of the Great Plains, in hot, dry conditions it cureback. When that occurs it needs to be cut to the ground to eliminate its tattered appearance. Used in moderation, the ecosystem isn't relying on it to perform. We place it within the planting appreciating its contribution, yet value appropriate action to control its capabilities.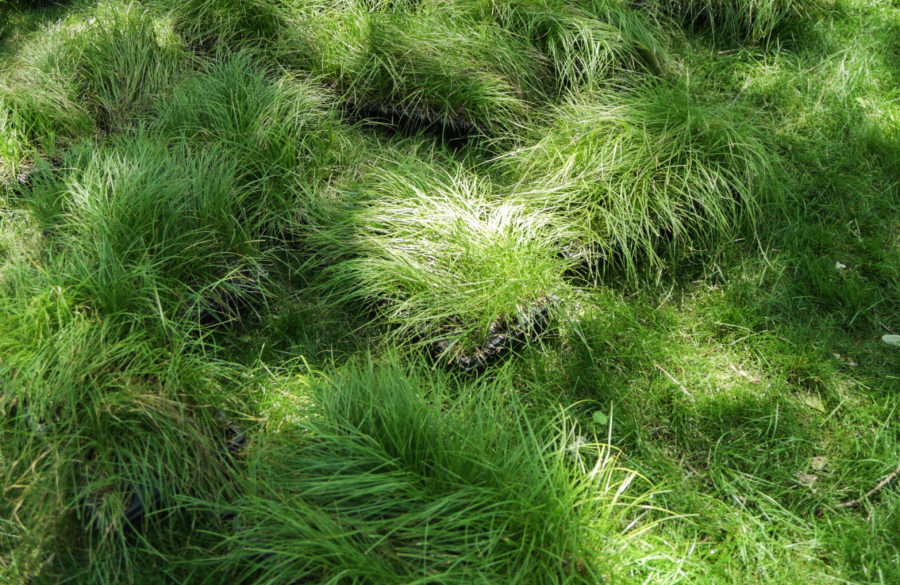 The entire Woodland Garden is tied together with a soft carefree river of Oak Sedge. Its tuff is deer resistant and it provides a wonderful weave in a beautiful and functional way.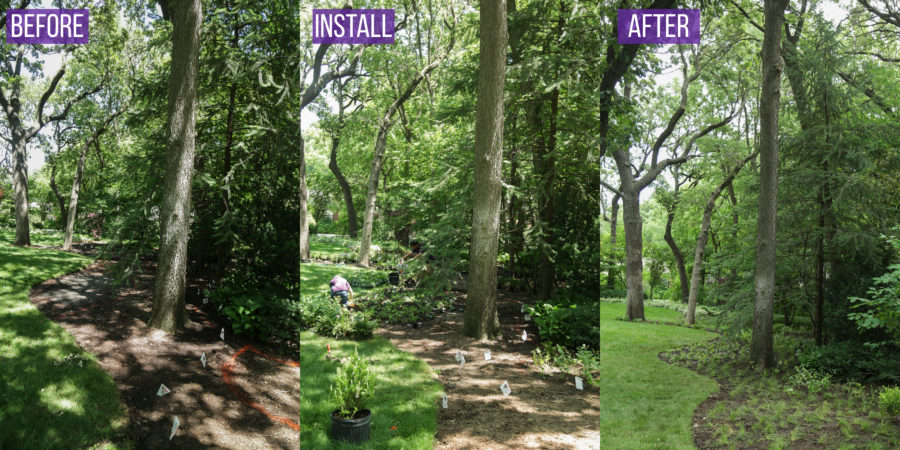 With only a season of growth underway, we now begin to approach fall. Our plan is to finely shred all the Woodland leaf debris and top dress the composition with nature's own fallen gift.  Returning back to the soil a tender touch of what should rightfully remain on site all along. Nature's waste becomes the woodland's food in anticipation of the cycle to being anew with the greens of spring.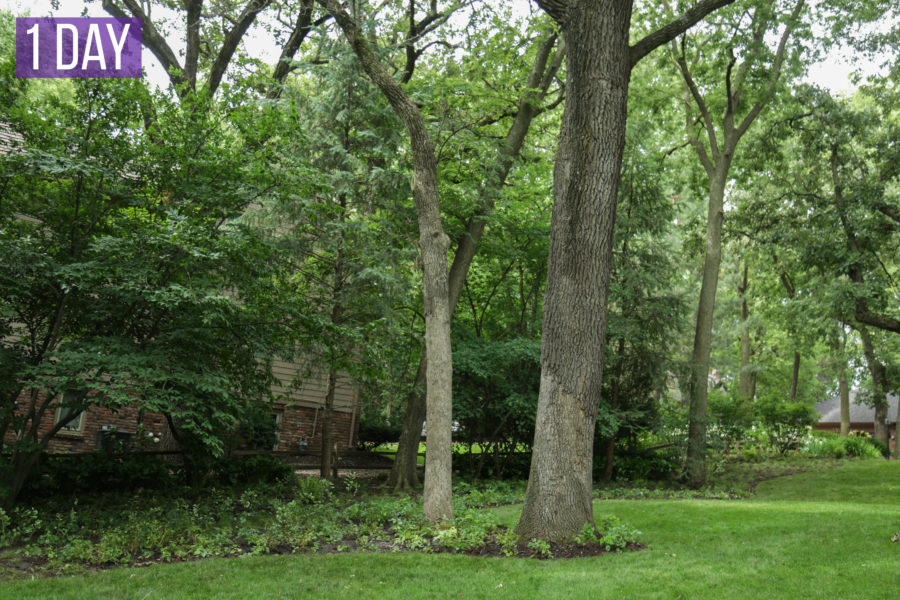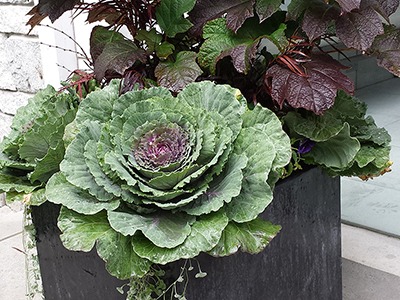 The time of pumpkins, gourds, cinnamon sticks and grape vine has arrived! Fall is here…
Read Note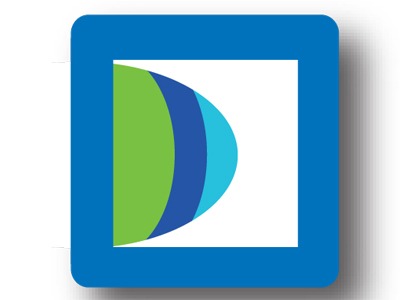 Our Plant for That posting for the week is on Design. One of the first…
Read Note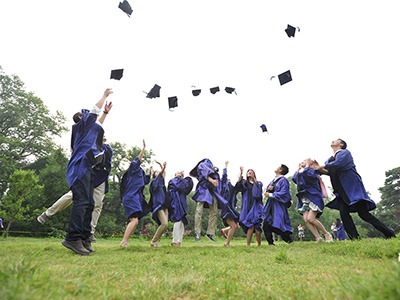 Ahh graduation season, where every Saturday you drive from house to house, eating cake here…
Read Note