Notes from the Garden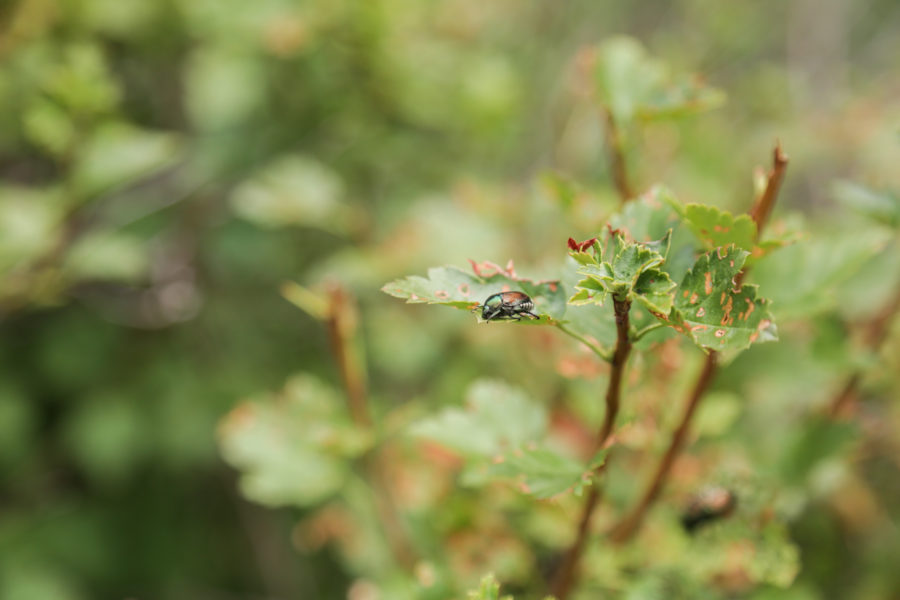 You may have noticed this hungry beetle munching on plants in your garden this year. If you haven't, the Japanese Beetle is a colorful mixture of iridescent green and copper. But don't let their getup dazzle you as they turn leaves and blooms in your garden to skeletons. This pest is relatively new to Nebraska and as their name implies they're actually Japan natives. Check out more about this beetle in an article by Jonathan Larson on the Nebraska Extension: Community Environment page.  Instead of talking treatment in this blog (which won't eliminate the problem from reoccurring) let's talk about planting for the future.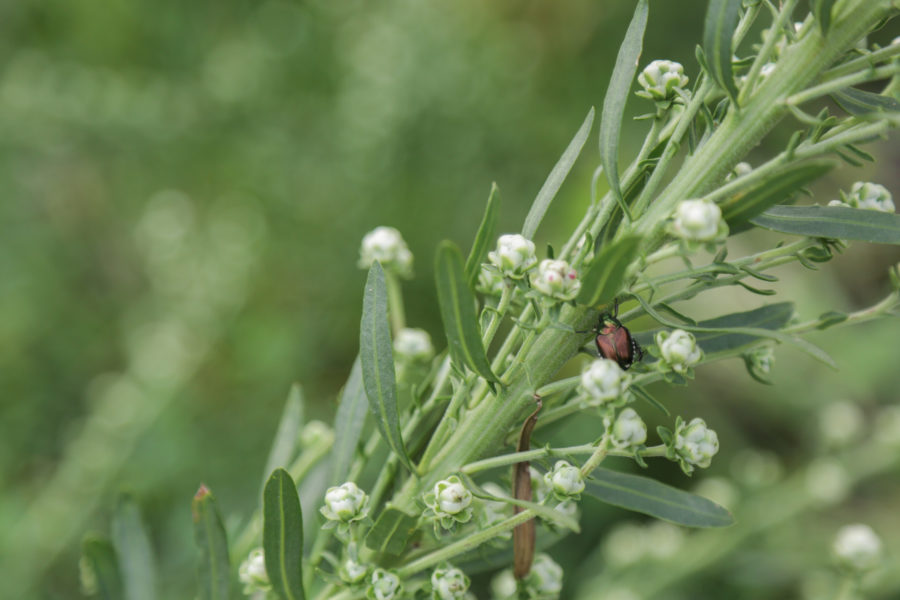 Some of the beetle's current favorite foods on the tree menu include Lindens, Birch, and Elm trees. We've also noticed them eating Japanese Maples and Serviceberries. They seem to be fond of plants within the Rose Family hence: Apple, Plum, Cherry, and now Serviceberry. Now, we're not saying you need to chop down these trees or want to discourage the planting of them. But we do want you to consider diversifying your tree community by planting different types of trees in your yard. We recommend adding any of the following outstanding trees:
Quercus rubra // Northern Red Oak
Quercus muehlenbergii // Chinkapin Oak
Quercus coccinea // Scarlet Oak
Cercis canadensis // Eastern Redbud
Cornus mas 'Golden Glory' // Golden Glory Cornelian Cherry Dogwood
Liriodendron // Tulip tree
Quercus bicolor // White Oak
Quercus velutina // Black Oak
Check back for our Fall Tree Planting blog soon to read up on our favorite trees to plant. Read more about tree diversification in our previous blog: A Tribute to our Tomorrows.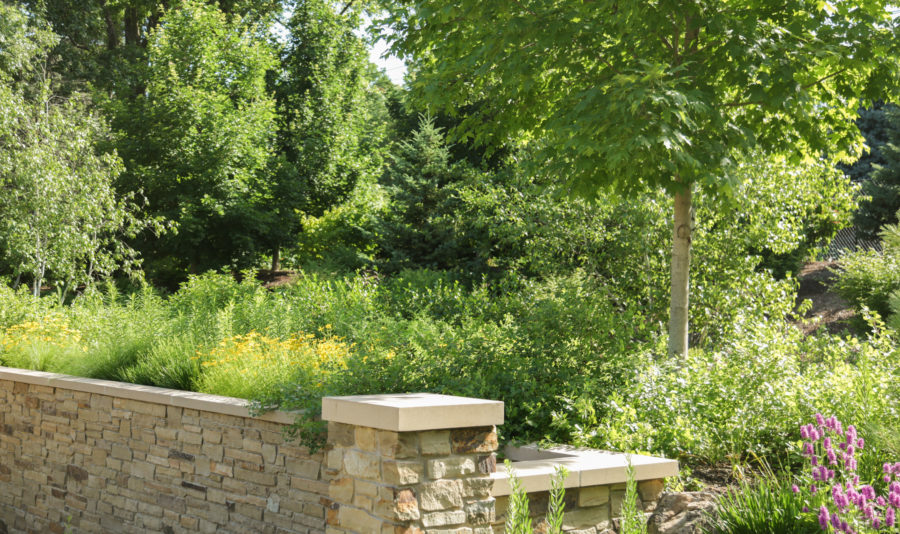 Some shrubs we've noticed that the Japanese Beetle are particularly fond of include roses, buckthorn, and Aronia. Again, we're not saying you need to cut out your rose bushes or stop planting them completely. But we do recommend diversifying your landscape. Some shrubs we recommend planting:
Diervilla
Sorbaria sorbifolia
Physocarpus
Rhus aromatica
Viburnum
Lilac
Here is a list of Perennial Plants Seldom Damaged:
Yarrow
Allium
Asclepias (Milkweed)
Aster
Baptisia
Chelone
Coreopsis
Geum
Liatris
Monarda
Rudbeckia
Scabiosa
Sedum
Veronica
Plant diversification, especially when it comes to trees, brings so many benefits to our community and will always be important to our landscapes.
The Japanese Beetle isn't the first, nor will it be the last pest to fly in and do damage. There will always be a new bug to come along and there's probably never going to be a quick, easy fix. But by diversifying our plant communities, our landscapes won't be completely wiped out from one bug. With proactive planting, we can start to change our landscapes little by little and in turn reduce pesticide usage along the way.
If you have questions, don't hesitate to call to speak to a #PurplePoloPro. We'd love to help you select the best plants to diversify your landscape.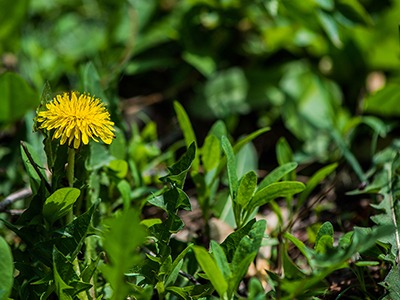 1. Over Mulching You think you're freshening up your garden for the season ahead but…
Read Note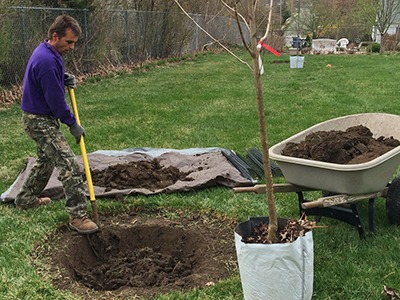 Before planting a tree it's a good idea to both interrogate the site, and yourself,…
Read Note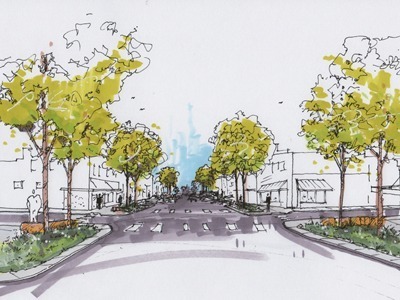 For our latest Places & Spaces, Dropseed Studio ventured seven hours west into the Mountain…
Read Note