Notes from the Garden
We've been creating outdoor spaces for more than 30 years, and our team has years of experience and knowledge they can't wait to share with you.
---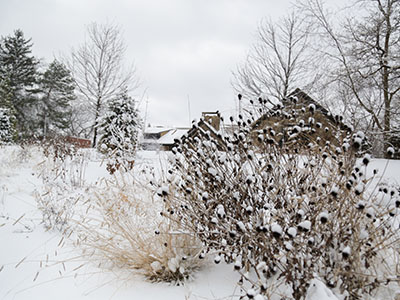 Education | October 25th, 2017
A garden at rest can be just as beautiful as a garden in every other season. Let the stems and seed heads be a start to your canvas while a winter snow gracefully paints the masterpiece. A garden can...