Notes from the Garden
We've been creating outdoor spaces for more than 30 years, and our team has years of experience and knowledge they can't wait to share with you.
---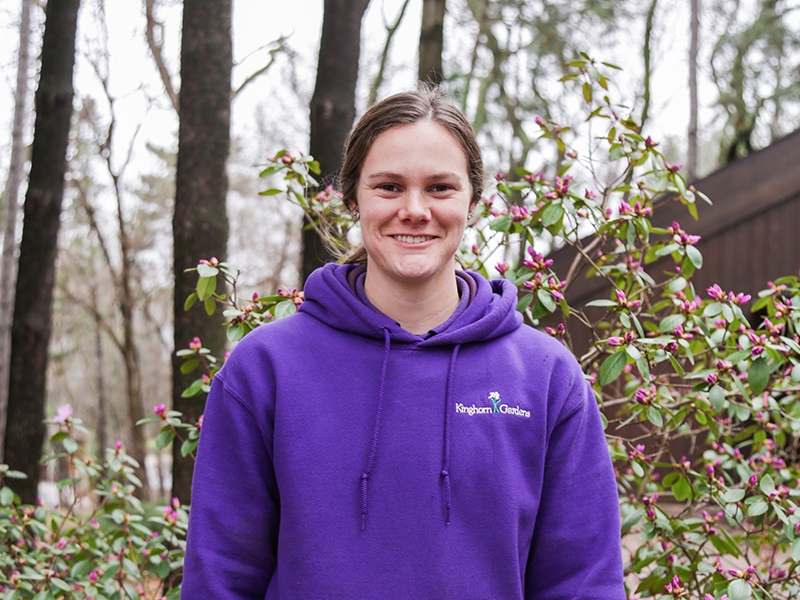 People | March 30th, 2017
We are excited to have Caitlynn McVey back in purple at Kinghorn Gardens this year. She was one of our summer interns in 2016 and we couldn't be happier that she threw on a...